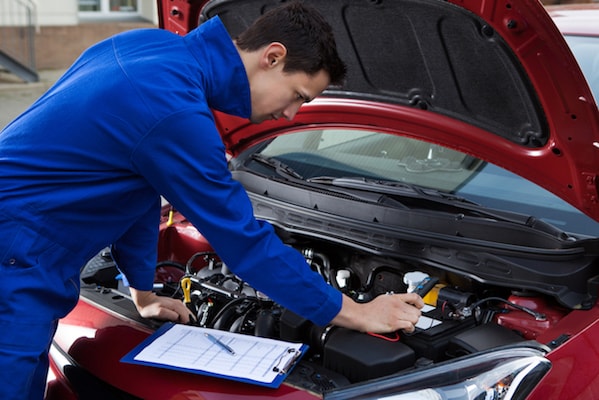 At our Tulsa area Ford dealership, we believe your car maintenance experience should be hassle-free. We work late hours so that we can help you when you least expect to need it, and we accommodate walk-ins because you rarely ever anticipate a break down or needed emergency repairs.  When it comes to ensuring that your vehicle will perform at exceptional levels for an extended period of time, it's crucial that you service and maintain your vehicle regularly. As a result, we work just as hard on routine maintenance as we do on emergency auto repairs because we want you to drive safely and confidently at all times.
Choose Roberts Ford Lincoln For Your Ford Service Near Tulsa
Our Ford service center near Tulsa is the right choice for local drivers because we are committed to providing customers with the best on-the-road experience possible. That means that we work late every day of the week except Sunday to be there for anyone who needs assistance with a car issue. We are also open early at 7:30 am each morning to allow our customers the convenience of bringing in their beloved vehicle before work. There can be a variety of issues with your vehicle, and we realize squeezing in the time to have each defect addressed as it appears over time can be overwhelming. We don't want our drivers waiting until the last minute to bring their car in because it's inconvenient, so we make our dealership experience all about convenience.
Another great reason to visit our service center is our knowledgeable staff. Whether you need assistance with a financial issue, you need help choosing the right model, or you need your vehicle properly fixed, our team of professionals has you covered. When you love your job as much as we do, you do it well. This shows in how our expert technicians perform routine maintenance and serious auto repairs quickly and thoroughly so you don't have to waste time waiting at our dealership. Our stellar service specials ensure that you're also not handing out chunks of change for your repairs, so it's even less of a hassle to get the work done that your car needs. 
For more information about our service center, contact us at Roberts Ford Lincoln today!
Schedule Service